Where to stay in St. Petersburg? The best areas to stay in St. Petersburg
In this article, we will recommend you where to stay in St. Petersburg and tell about the best areas in the city. Finding accommodation can be one of the most frustrating aspects of planning your travels. The right accommodation can make your stay unforgettable, in a good or a very negative way.
---
There are 4 main types of Accommodation in St. Petersburg:
1-5 star hotels;

mini-hotels;

hostels;

apartments
---
If you are traveling with a family/group of friends or stay longer than is usual, renting an apartment in St. Petersburg might be better and a cheaper option than staying in a hotel. You can find a lot of nice, centrally located and well equipped (read all feedbacks carefully) apartments in Airbnb.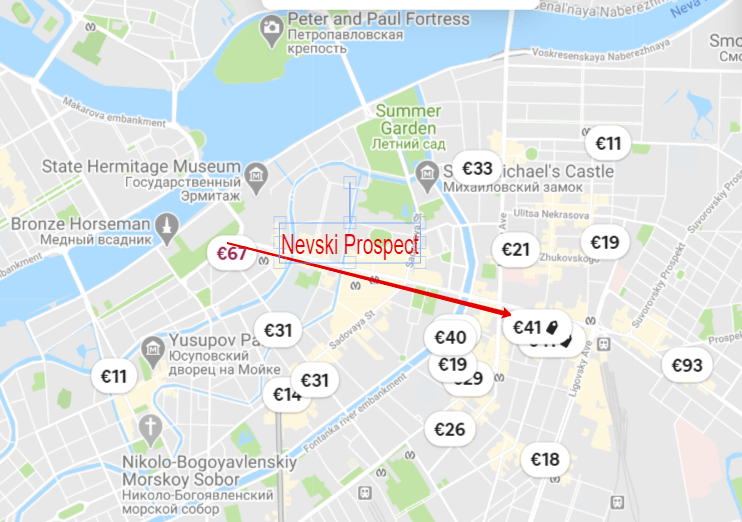 The following Airbnb´s screenshot shows centrally located apartments.
---
The best and the most popular areas to stay in St. Petersburg are situated in three main districts: historic center (Tsentralny and Admiralteyskiy districts), Vasilievsky Island (Vasileostrovsky District), and Petrogradsky Island (Peterogradsky District).
1. Historic center (Tsentralny District)
The historic center of St. Petersburg and its surroundings is the best area to stay, as it has both luxury hotels, mid-priced apartments, and cheap hostels. Read The best hotels in St. Petersburg. Tsentralny district is the busiest part of the city where are concentrated Countless bars, restaurants, and nightclubs to suit all tastes. Here you will find cheap hostels (10 euros per person/night), mini-hotels from 30 euros per room, 3-5 star hotels from 40 euros in low season. All prices will rise during the high season.

2. Admiralteysky district
Situated close to the center of the city and it is full of attractions, such as St. Isaac's Cathedral, the Mariinsky Theater, etc.
3. Vasilievsky and Petrogradsky Islands 
Vasilievsky Island (Vasileostrovskiy District) and Petrogradsky Island (Petrogradsky District) are connected to the rest of the city by drawbridges. The most hotels, hostels, and mini-hotels situated on Vasilievsky and Petrogradsky Island have more affordable rates than in the downtown area. Recommended for those who travel on a budget and want to save money on accommodation. Booking a place to stay in these two districts, don't forget about the drawbridges. The drawbridges are one of the symbols of St. Petersburg, raising every day to let the large freight ships pass by.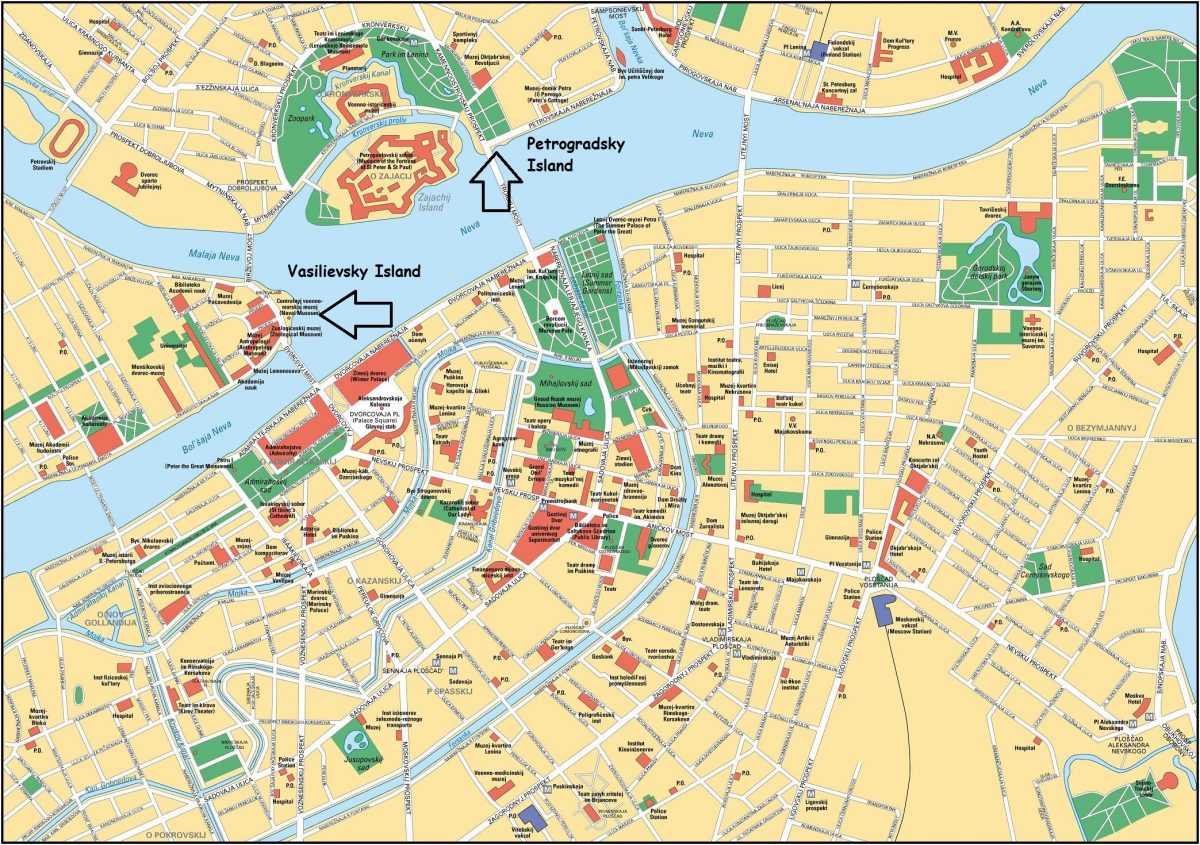 During the high season (May-September), we recommend you to book accommodation in advance to get the best prices and, even in the worst case, not to be left with nothing. Summer is the most crowded, expensive and beautiful time in St. Petersburg, where a lot of events take place, for example, "The White Nights Festival".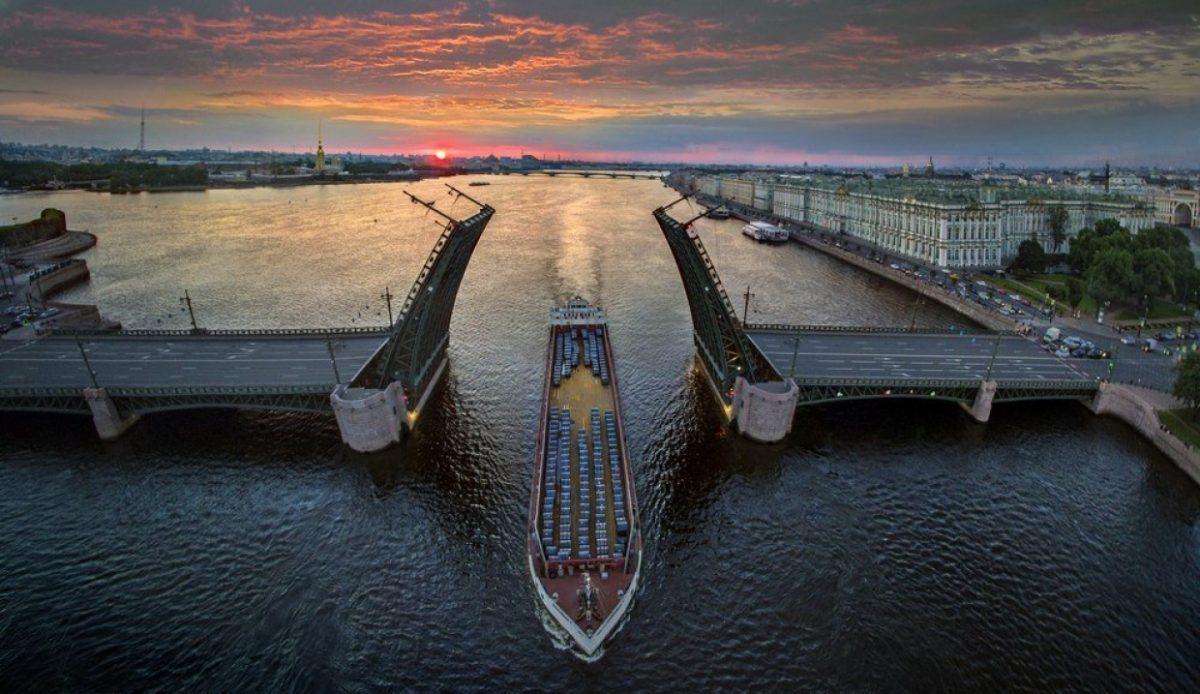 ---
Booking accommodation in a peripheral district, make sure that you have a subway nearby. The easiest and quickest way to travel around St. Petersburg is by the subway and it is also a fantastic way to feel like a local.