WEATHER FORECAST IN ST. PETERSBURG

St. Petersburg climate: average weather and temperature
In this article, we will tell about the weather in St. Petersburg. Our city is the northernmost in the world with a population of over one million, located on the same latitude as Greenland and the south of Alaska. It has a humid continental, temperate climate.
Summer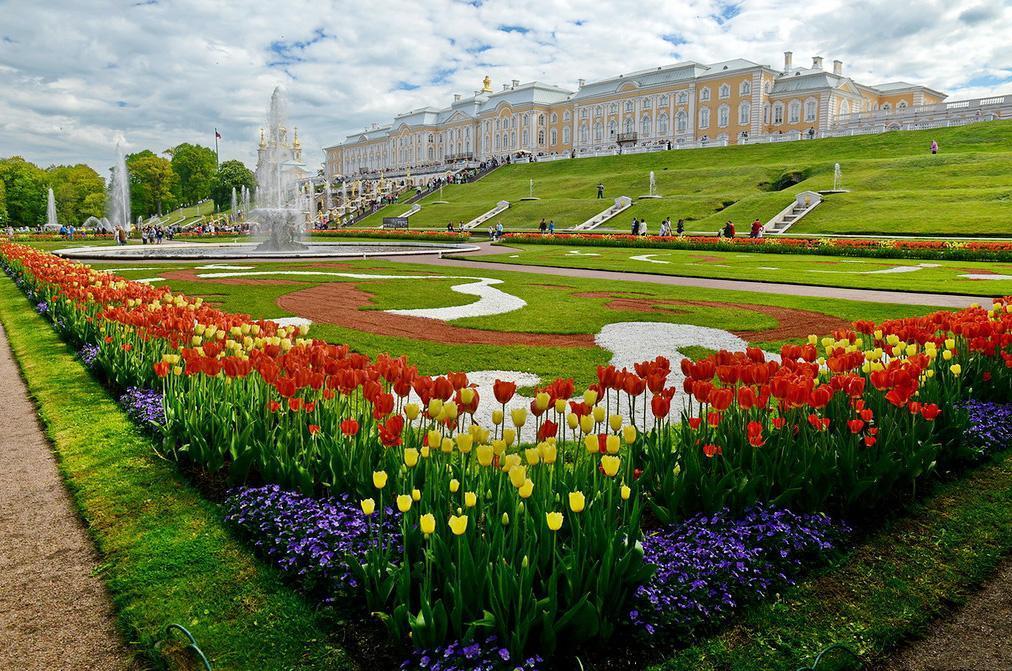 Summer in St. Petersburg is shot, but it is the season that all people enjoying to the fullest and look forward to all year. The atmosphere on the streets is romantic, poetic and lively, especially during White nights from May to the beginning of July;

St. Petersburg sees an average of 222 cloudy days with negative temperatures per year. The annual average temperature is +5, 8 C .;

During summertime, the temperature could rise up to +30C, but normally it doesn't last very long;

According to statistics, there are only about 72 sunny days throughout the year. You'll want a jacket or sweater for the evenings, an umbrella or a raincoat in case it rains;

The hottest month is July (average + 18.8 ° C). The official highest recorded temperature in St. Petersburg is + 34º C;

June 21, Summer solstice, and the longest day of the year lasts 18 hours and 50 minutes.
---
Fall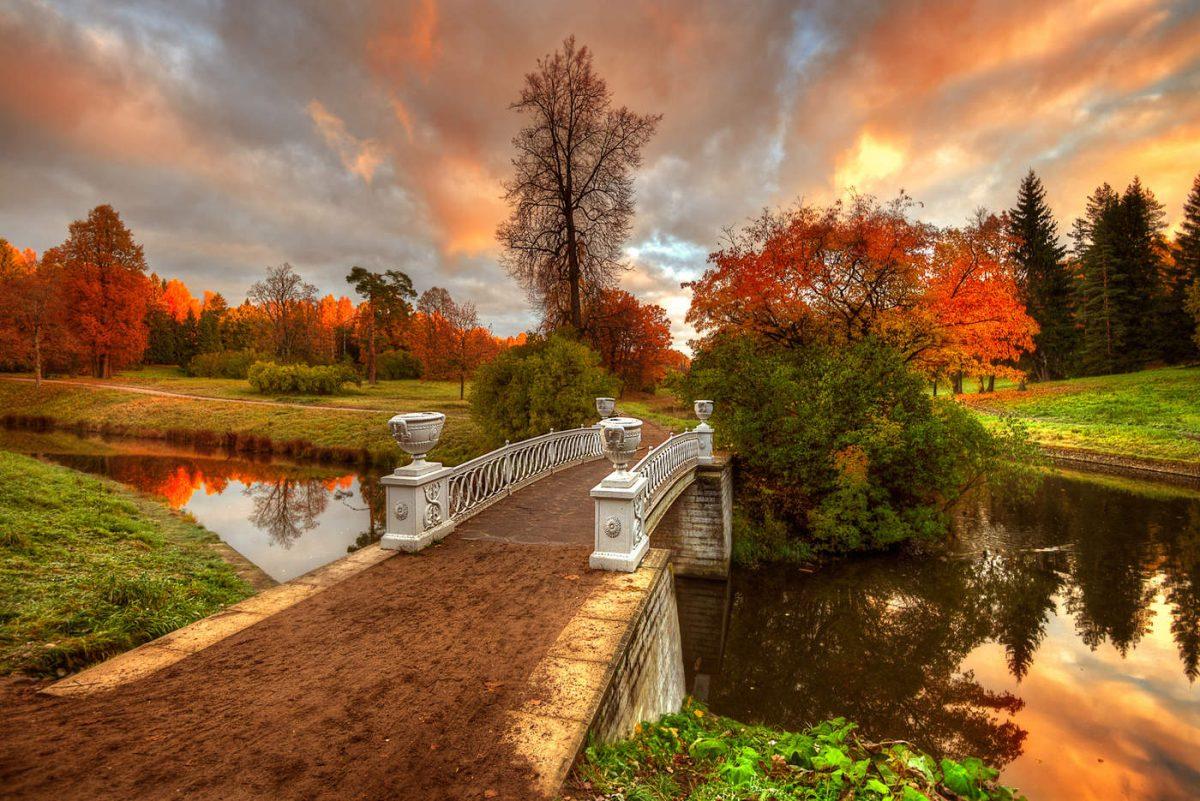 The climate is quite humid with a relative humidity of 100 percent. There are also more than 135 days with rainfall (especially from May to October);

In general, the climate of St. Petersburg is cool and often cloudy and rainy (80% of days).
---
Winter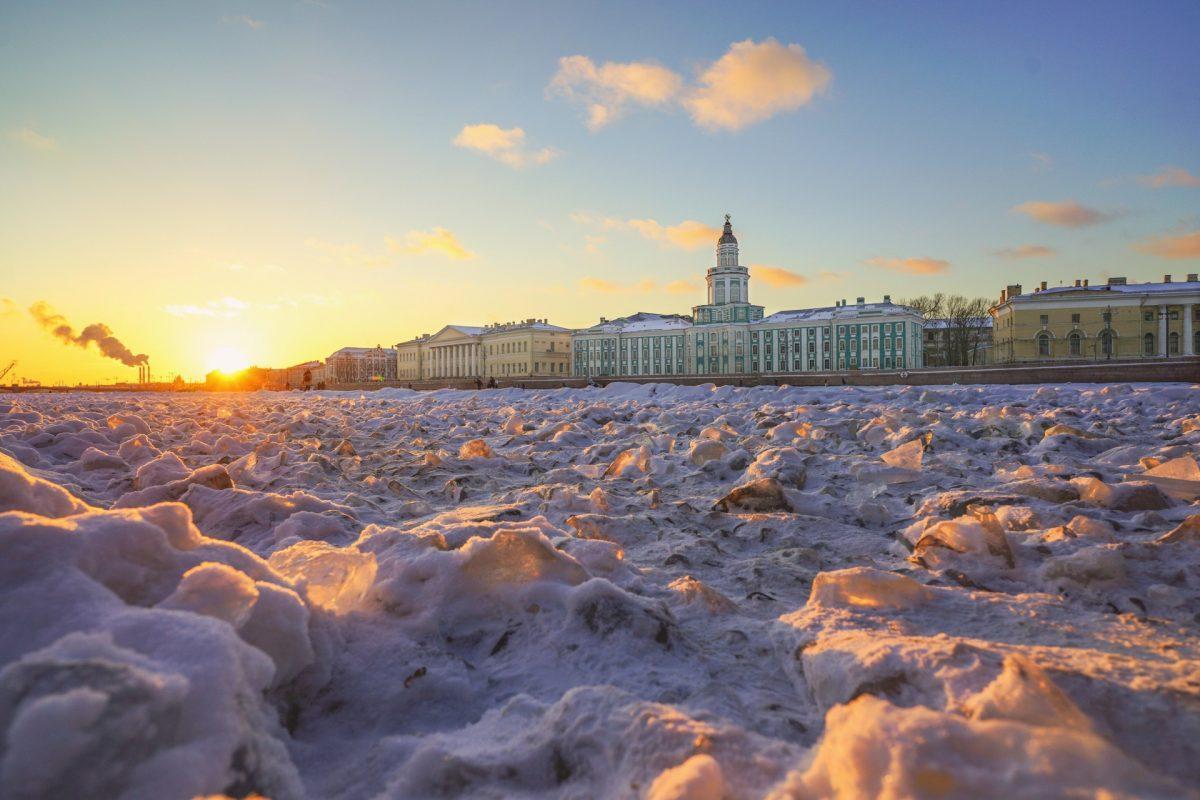 In winter the city is covered in snow and all the rivers and canals are frozen. Typically, it starts to snow in St. Petersburg in December and the snow season stops in March;

The shortest day comes on December 22, (5 hours and 50 minutes) the winter solstice. After the winter solstice, the days get longer, and the nights shorter;

The coldest month is February (average – 7 C). The lowest temperature recorded in St. Petersburg is -35 C.
---
Spring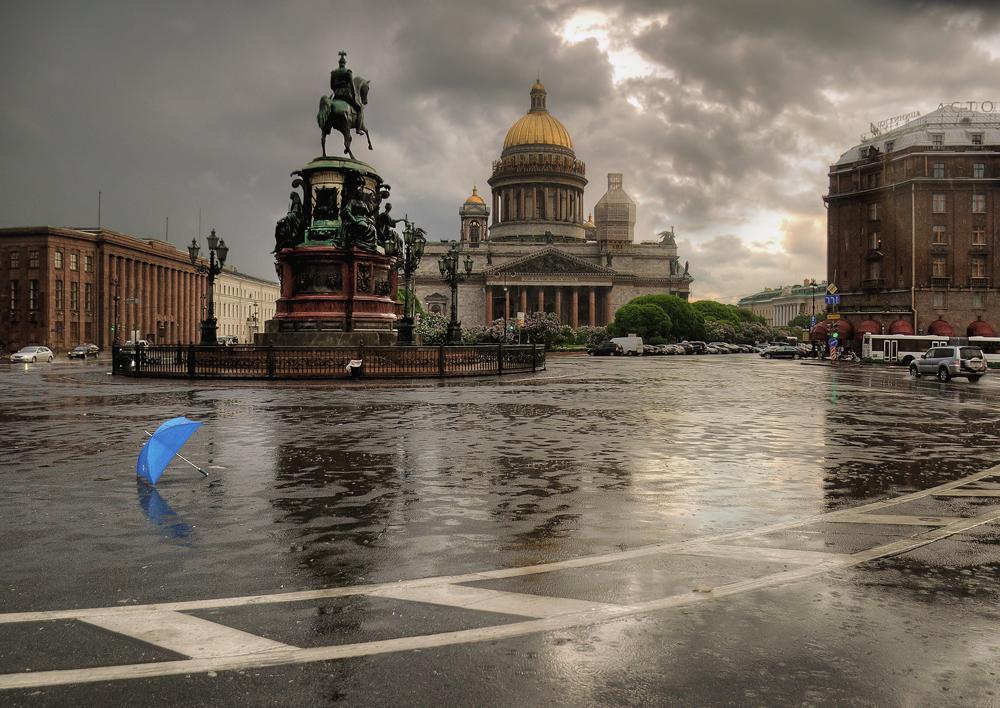 The Gulf of Finland remains frozen until mid/late April
---
The locals always complain about depressingly dark gloomy weather, especially because it is too changeable and unpredictable. There are numerous anecdotes and St. Petersburg weather jokes:
The Bible tells us that it rained for 40 days and 40 nights
And it is mentioned as The Great Flood.
We call it summer in St. Petersburg
-Summer is coming!
-Great! It's time to summer coats, scarves, and jackets.
Sergei asks Ivan:
-How was the summer last year?
-I have no clue! Unfortunately, I was working that day.