Russian cuisine: Traditional Russian dishes
Have you ever wondered why people from different countries eat different types of food? Traditional Russian dishes could tell a lot about cultural identity because Russian cuisine is a collection of the different cooking traditions from various areas and regions. Russian cuisine is full of warm soups and healthy meals to keep your body warm and fill up your stomach. Here you will find some of the most popular and must-try Russian dishes.
---
Soups
No Russian lunch is complete without soup, even in the summertime. That is why there is a big variety of soups on meat, fish or vegetable broth. All types of soup are pretty simple to make.
Solyanka is a thick soup with a variety of salty meats, sausages, pickles, black olives, lemon, and vegetables.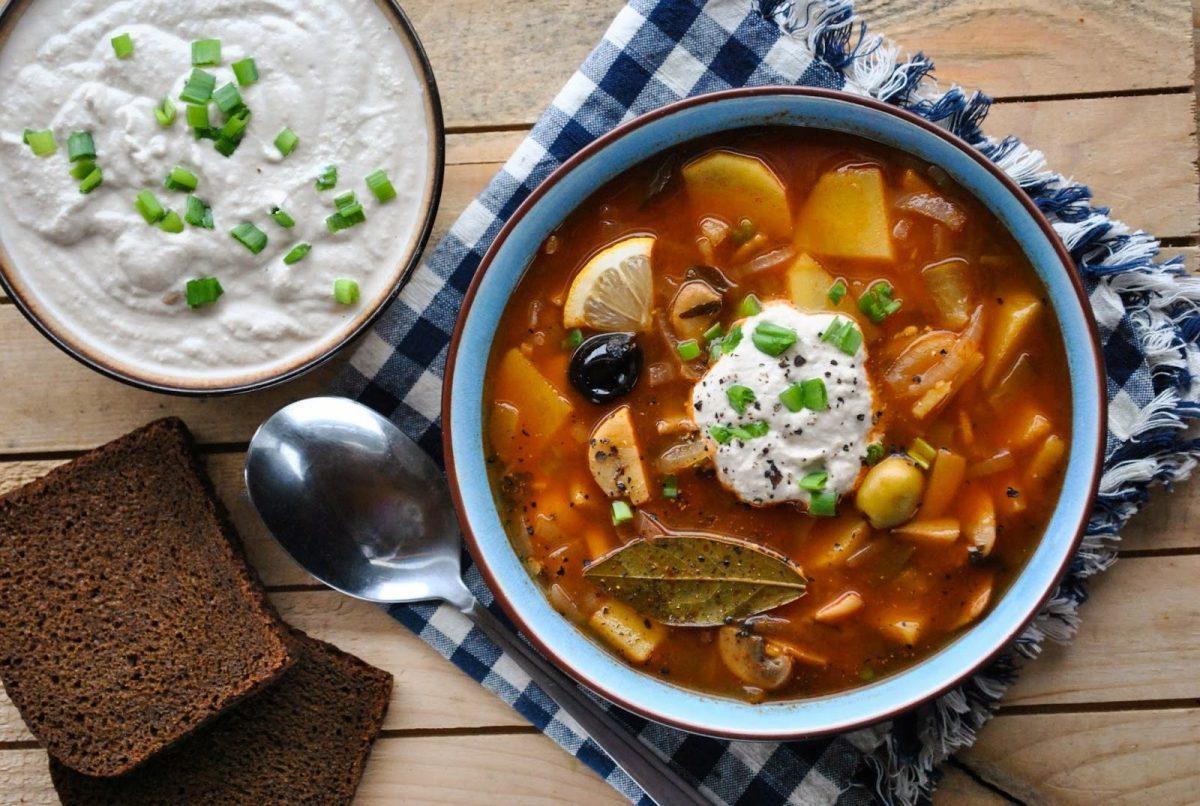 ---
Borsch is one of those soups that has dozens of variations (also well known Ukrainian and Polish versions). It is red beetroot soup, that generally includes some meat, potatoes, carrots, and tomato. Served with sour cream.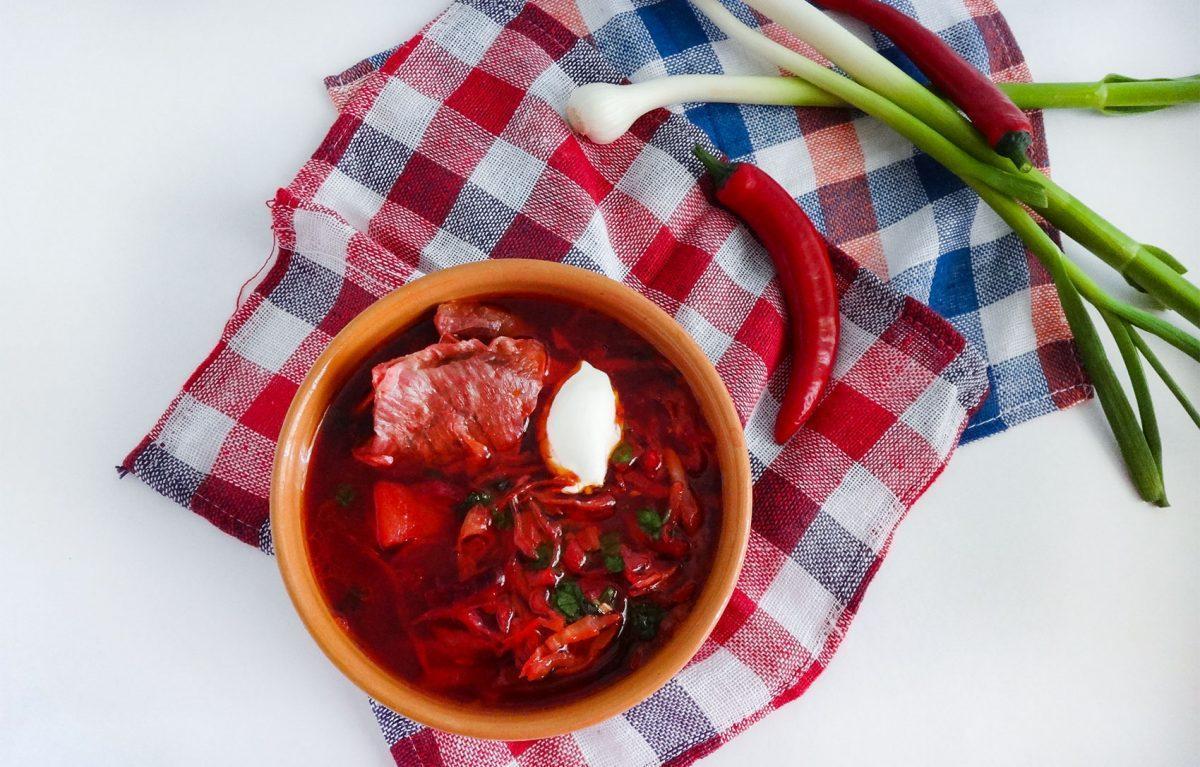 ---
Cold Borsch is one of the most popular summertime soups. It is a cold soup, traditionally cooked with beetroot juice and contains boiled meat, radish, cucumbers, spring onions, and eggs and is served with dill and sour cream.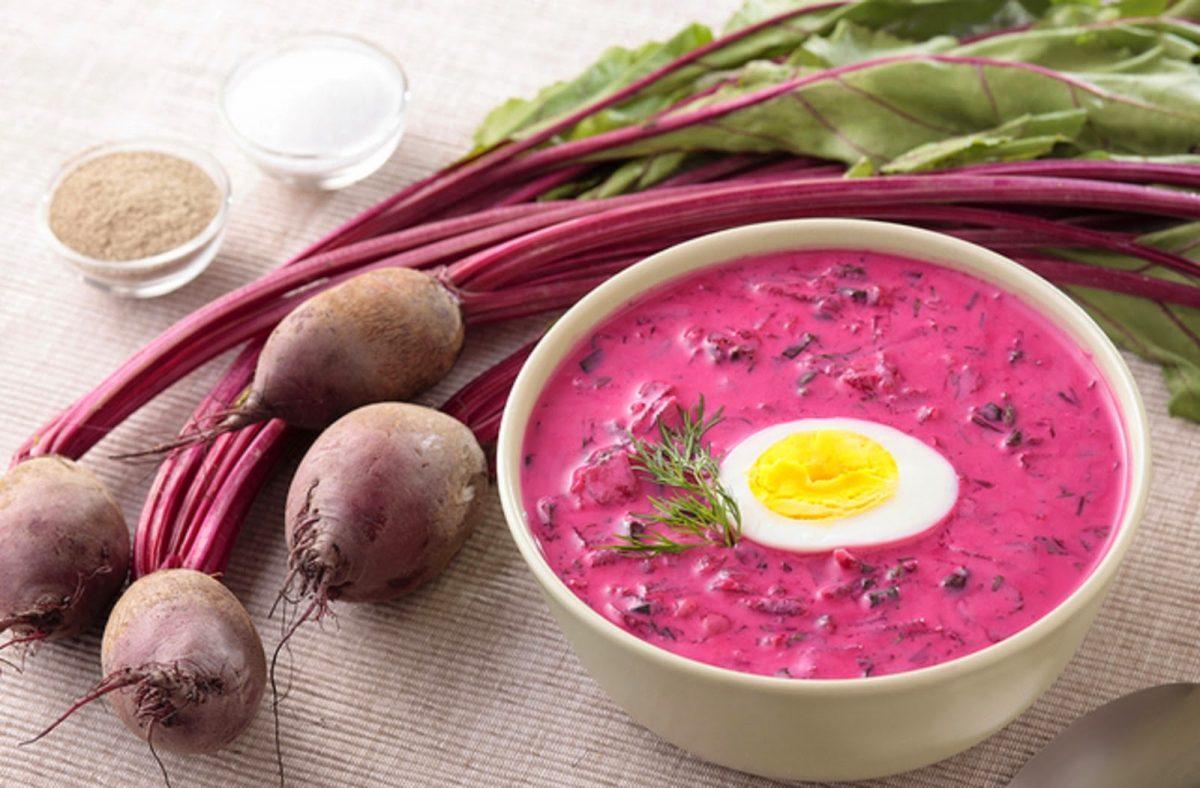 ---
Main course
Beef Stroganoff is one of the most famous dishes of Russian cuisine, which was cooked for the first time in St. Petersburg. It Is made with finely sliced beef fillet, mushrooms, onions, and sour cream.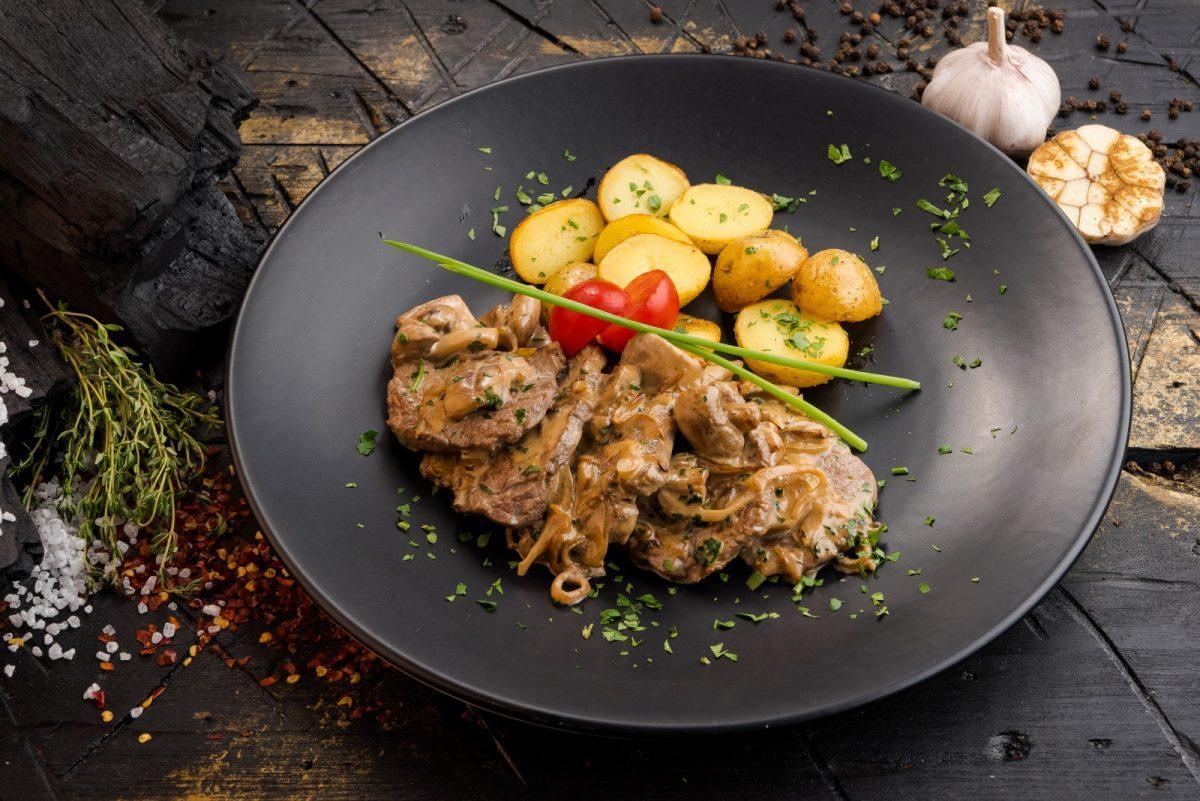 ---
Pelmeni is dumplings typically filled with minced meat and wrapped in a thin dough. Normally topped with sour cream.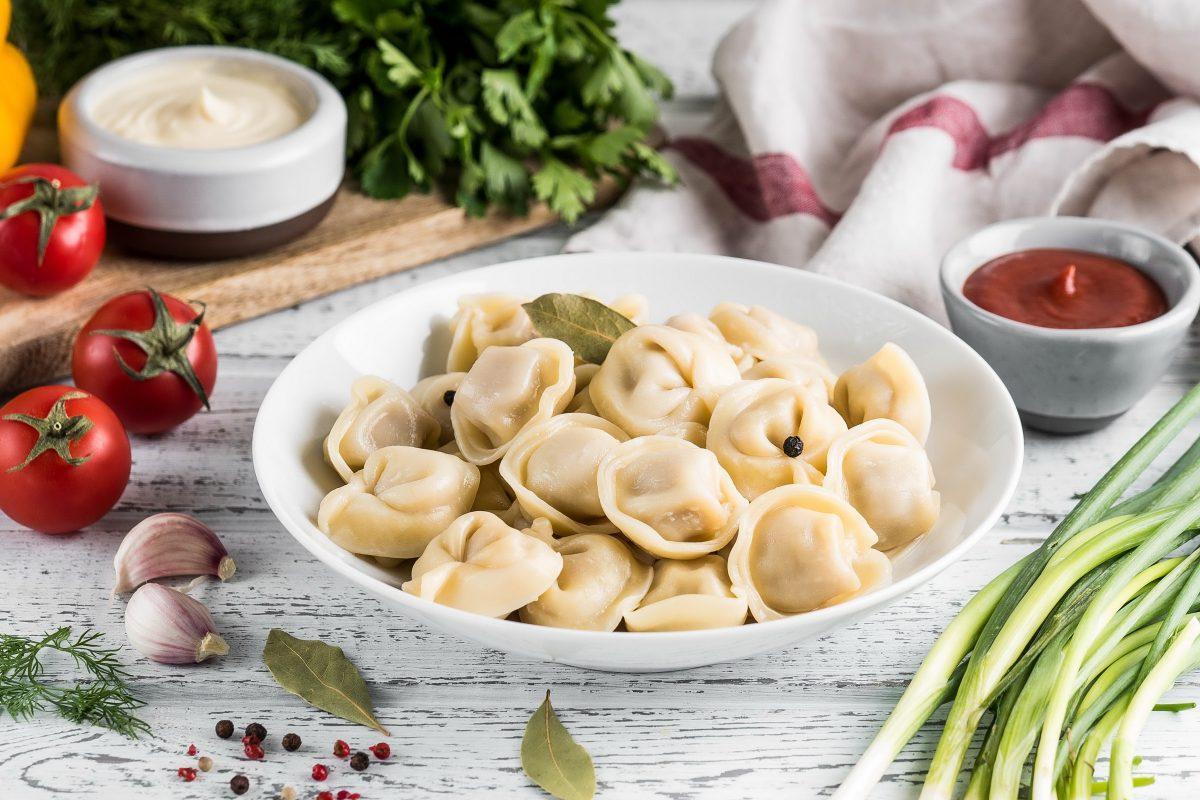 ---
Golubtsy or stuffed cabbage rolls. There are different variations of cooking this dish, for example with rice, chopped cabbage, carrots, meat, onion.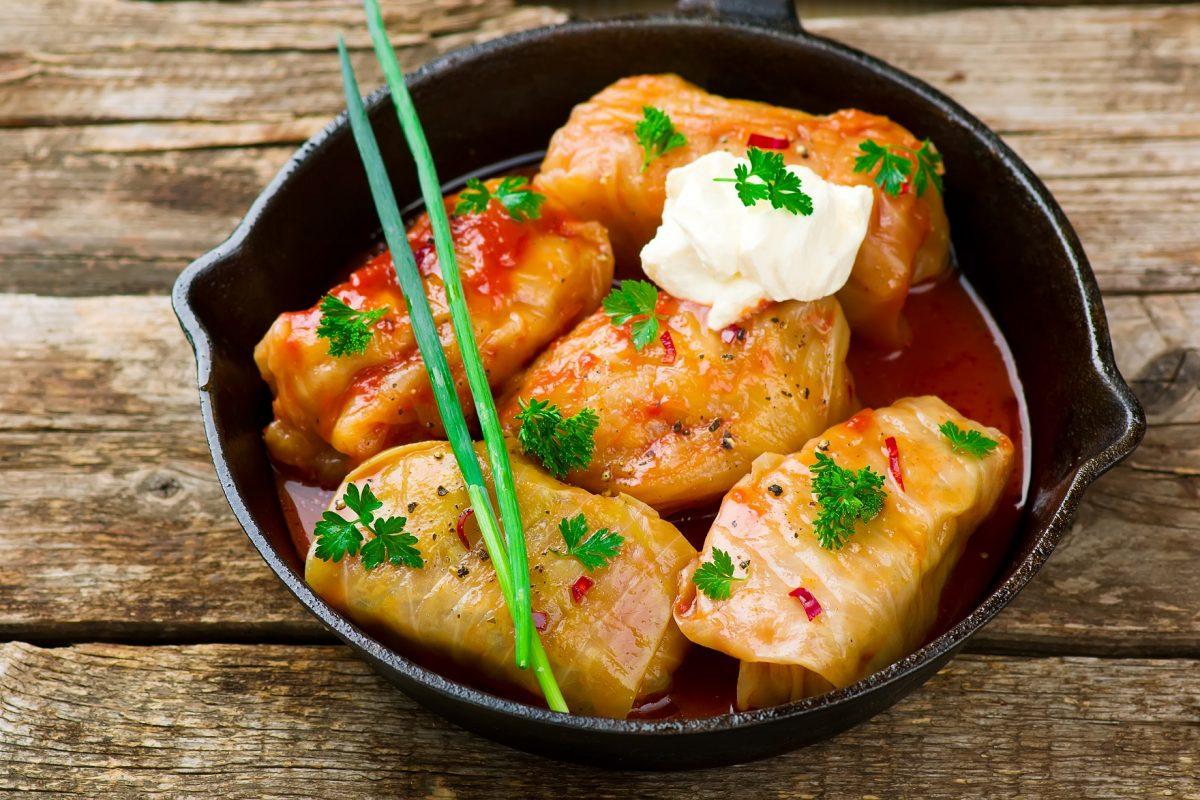 ---
Salads
Russian salad is also known as Olivier Salad is made from boiled vegetables and meat with a yogurt or mayonnaise dressing. The main ingredients are cooked potatoes, meat or sausage, hard-boiled eggs, pickles, peas, mayonnaise.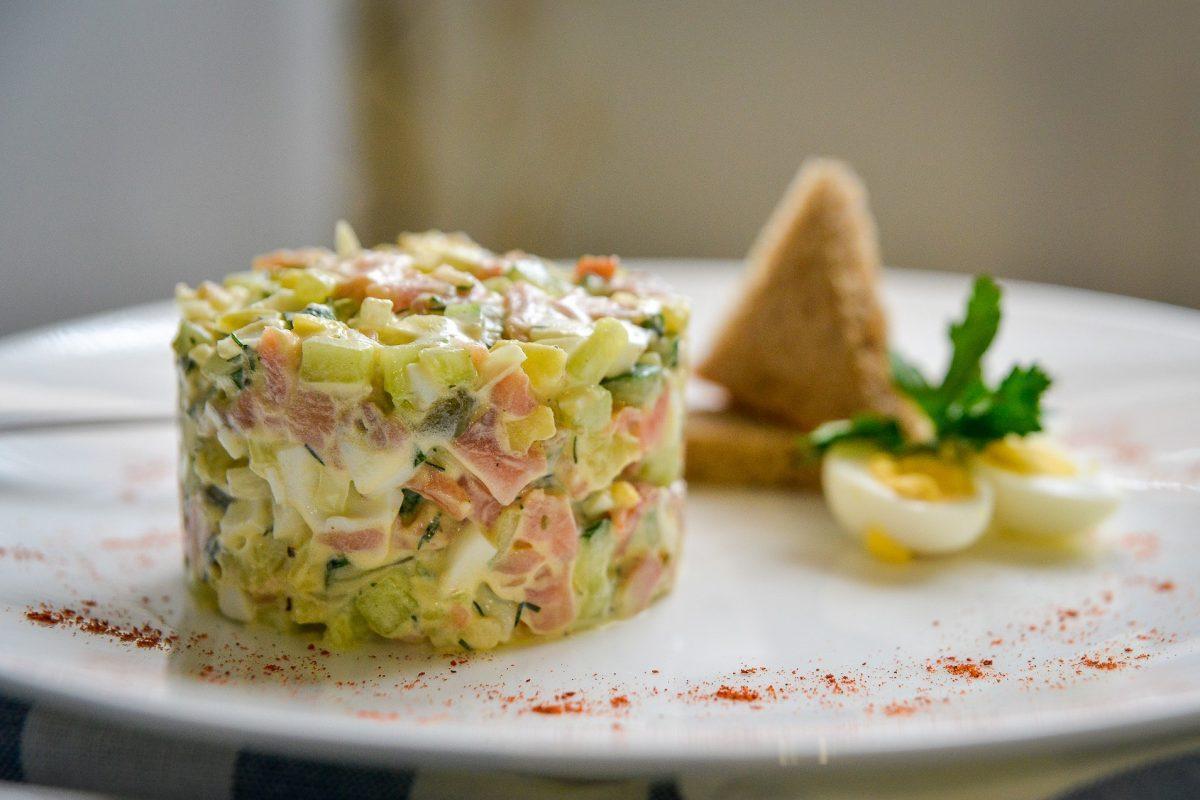 ---
Herring under the fur coat (Seliodka pod shuboi) is a festive traditional Russian salad. Consists of layered potato, herring, carrots, beets, lots of mayonnaise and grated egg.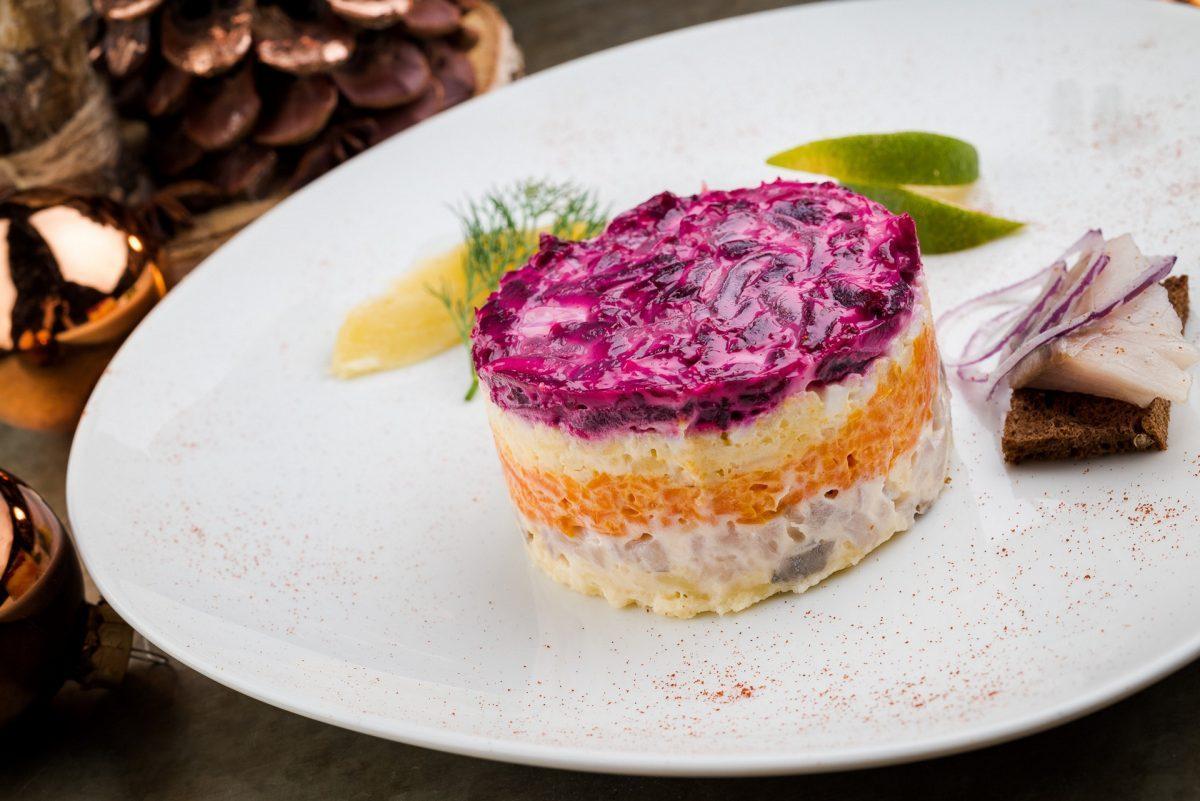 ---
Kholodets (studen) consists of thick broth and small pieces of meat inside. It should be served with horseradish sauce.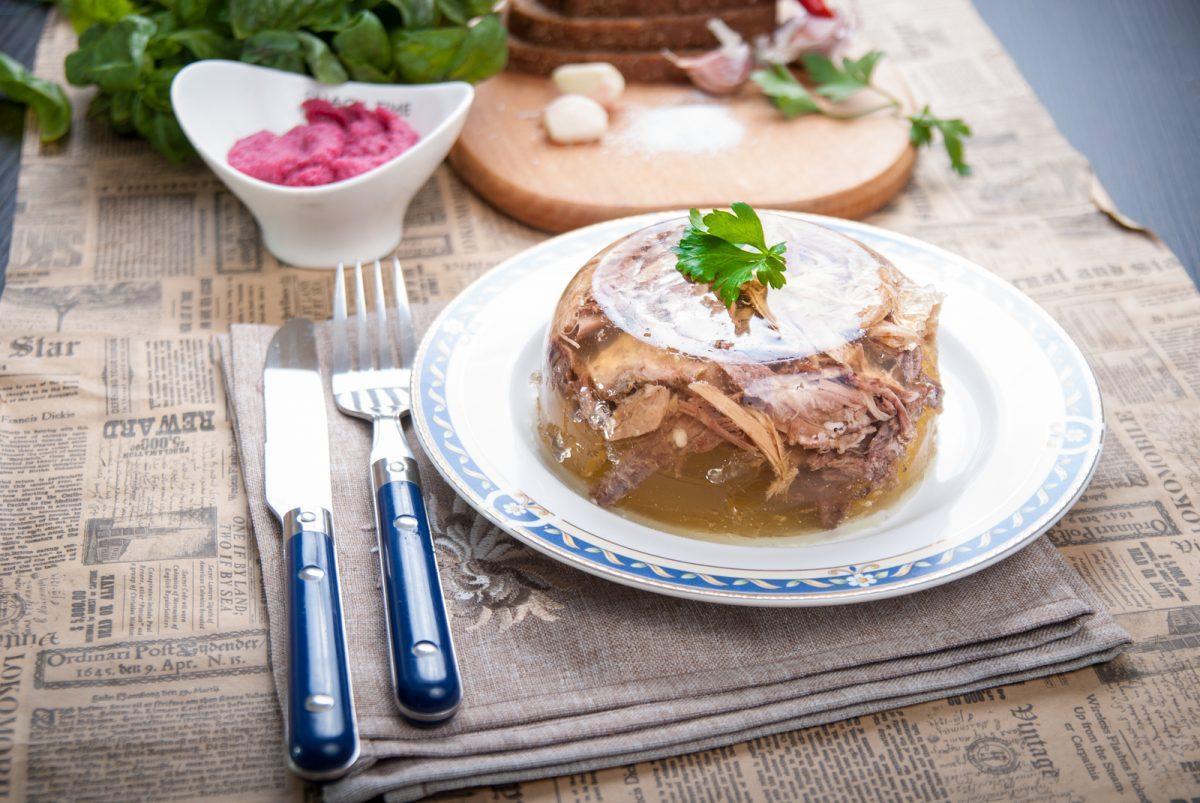 ---
Pastry
Blinis are pancakes that could be plain or rolled with a variety of fillings, like meat, mushrooms, potatoes, cheese, jam, and caviar.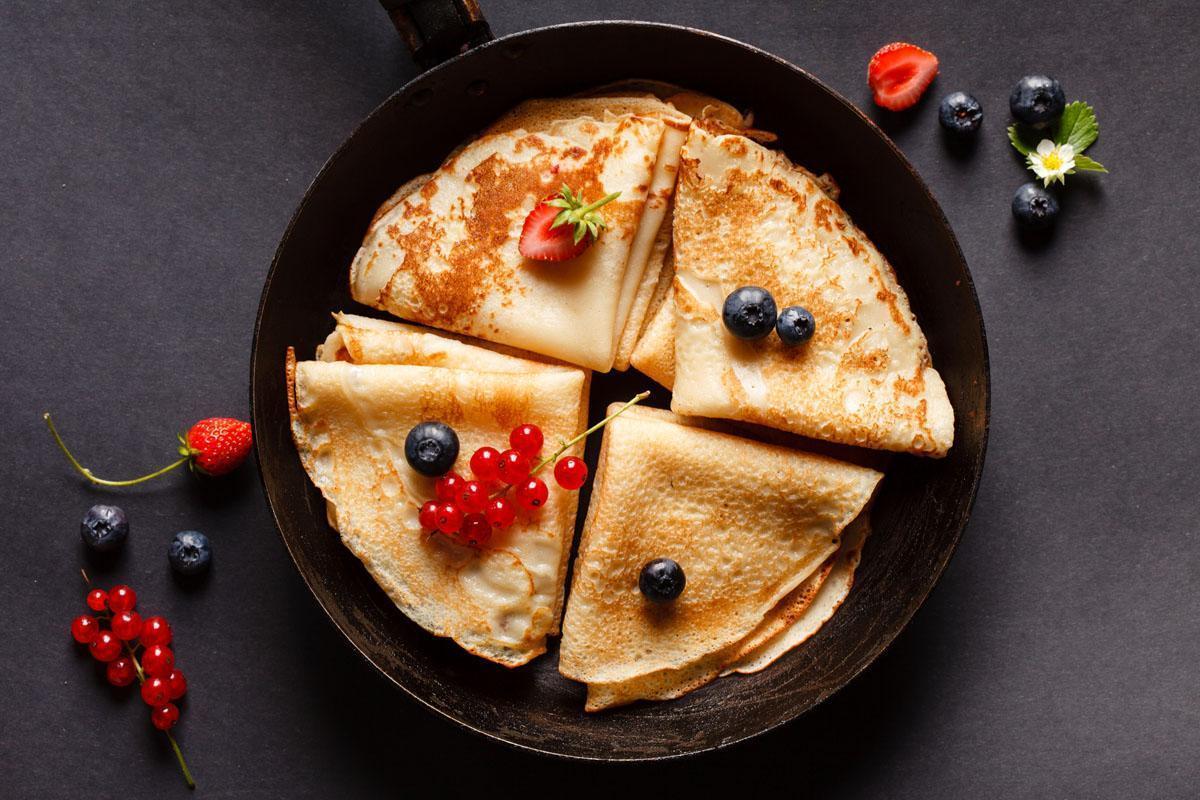 ---
Pirogi baked or fried pastries of different shapes and fillings. It could be stuffed with potatoes, meat, cabbage, or cheese.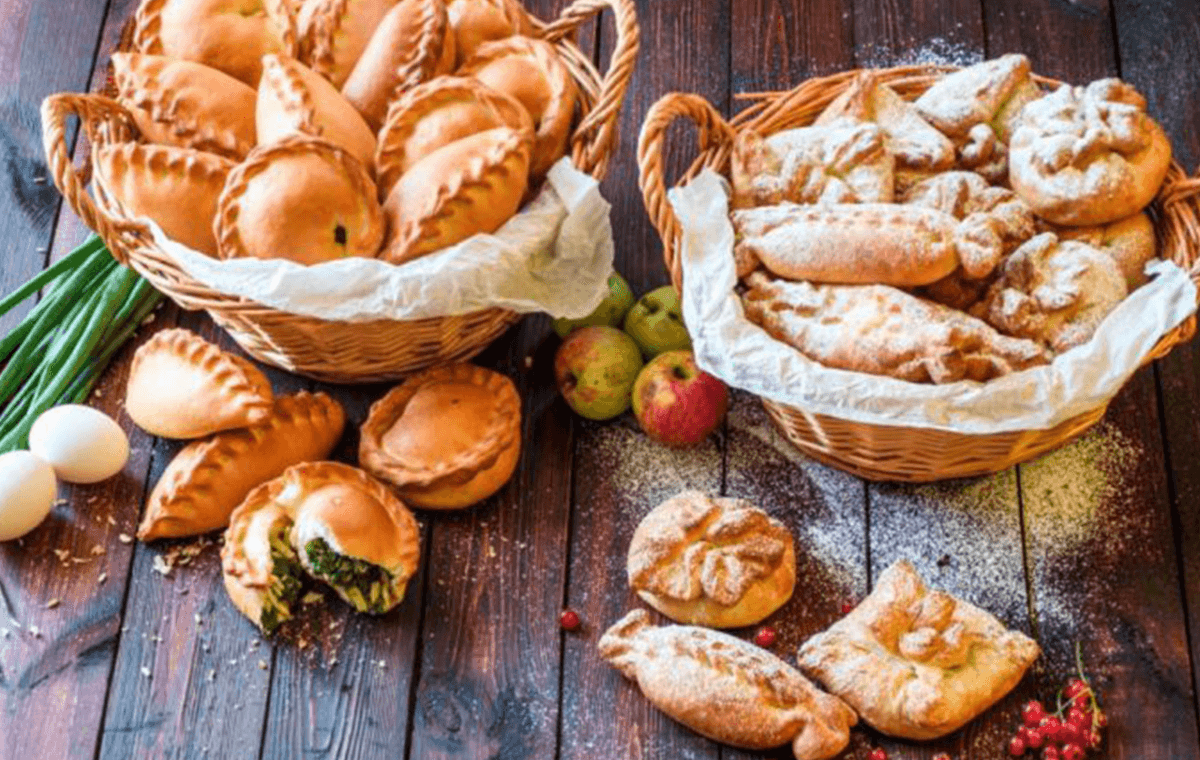 ---
Desserts
Smetannik is a delicate and sour cream Layer Cake. has multiple thin layers with sweet sour cream frosting.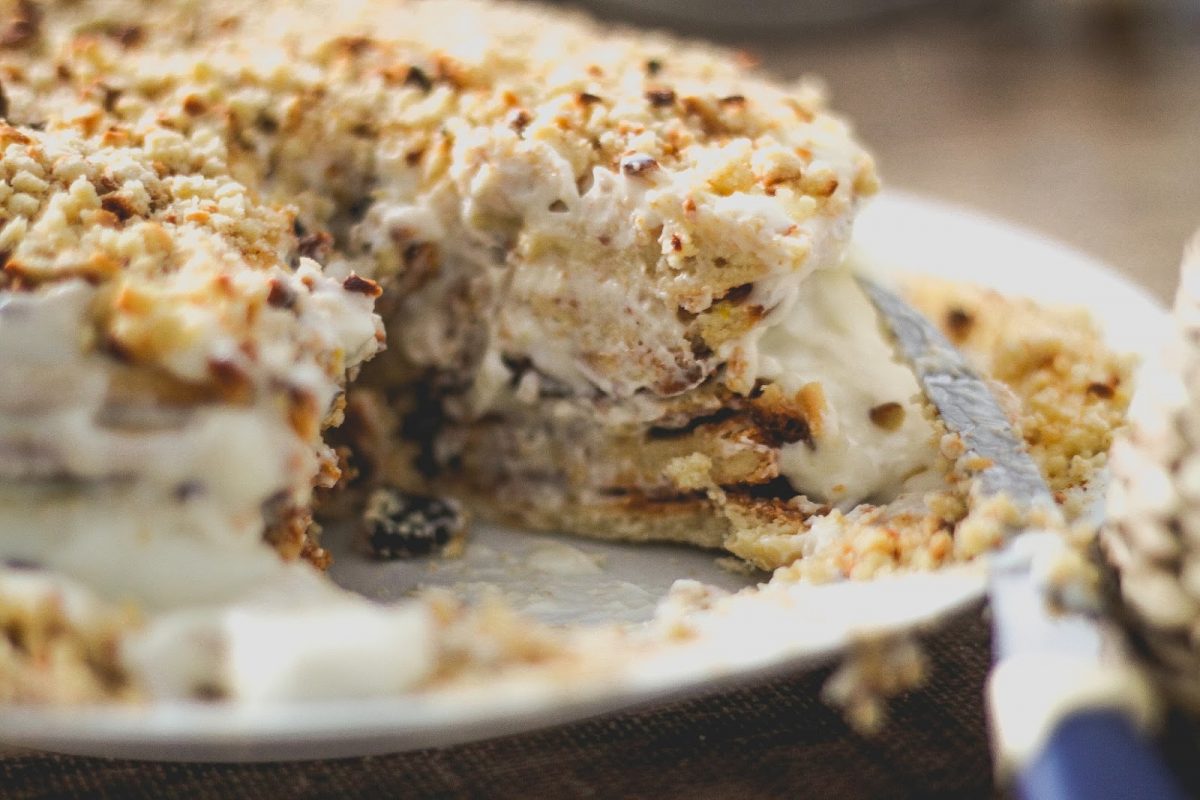 ---
Medovik is a soft and delicate honey cake that will not leave anyone indifferent. It is formed by multiple layers with delicious cream.
Restaurants of Russian cuisine in St. Petersburg
1.Teremok
Russian fast food restaurant chain. A good option to try blinis (crepes).
https://teremok.ru/
2.Yat
Situated within a walking distance from the Hermitage. Nicely decorated reminding Russian summer house (dacha).
http://en.eatinyat.com/
3.Tzar
Sophisticated Russian restaurant where the spirit of past ages flies in the air.
http://en.ginza.ru/spb/restaurant/tsar
---
Read Where to eat in St. Petersburg: Best restaurants in St. Petersburg